Our Staff
Jessica Reynolds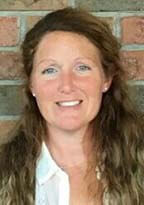 Jessica was hired in October 2018 as the Executive Director of TouchPointe. Prior to joining TouchPointe, she was employed for 16 years at Knox Community Hospital. In her previous position she was an "Employment Specialist" within the Human Resources Department; helping to fill the employment vacancies in a health network that employs over 1350. These employment skills make her a natural to work with the KnoxWorks program.
Jessica is from the Mount Vernon area originally; prior to KCH, she worked at Interchurch Social Services and attended the adult education Computerized Office Technologies class at the Knox County Career Center. She currently lives in Fredericktown with her husband, Parker, and is mother to her two children, Harley and Chance, and to her step-children, Zoe and Zane. She and Parker are active members of the NewLife Community Church in Fredericktown and Jessica takes an active role in service opportunities within the church including being a part of the "connection crew," small group leader, and nursery worker.
As Executive Director she will become the "face" of TouchPointe in the community and will collaborate with various agencies and organizations. She is available to speak to a variety of groups including service organizations, church groups, community clubs, as well as agencies. Because of her employment background, Jessica will work closely with the KnoxWorks program. She will also be very active in recruiting and training volunteers.
Jimmy Alexander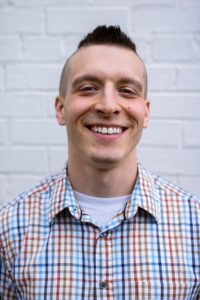 Jimmy Alexander was recently hired as a Neighbor Advocate for TouchPointe Marriage & Family Resources.  He will take on the day-to-day responsibilities and work with Jessica Reynolds, Executive Director of TouchPointe, a faith-based non-profit, serving the needs of community members through strengthening the family unit.
Alexander is honored and excited to be joining the team at TouchPointe and is eager to take on the role of TouchPointe Neighbor Advocate.  This position is responsible for mentoring neighbors.  TouchPointe refers to the clients they serve as Neighbors because relationships are built with neighbors!   His responsibilities will include one-on-one mentoring, using Relational Healing resources, teaching at the Common Pleas Court's Alpha and Omega house, facilitating KnoxWorks classes, representing TouchPointe at various community meetings, and assisting the executive director Jessica Reynolds.
He has life experiences that make him an ideal employee for TouchPointe.  In 2014 he graduated from a well-known discipleship program called Teen Challenge, a program for men and women coming from addiction.   This experience completely transformed his life.  Since then, Jimmy has had a deep passion to help, serve, and minister to men who are struggling with various life problems.  Jimmy loves problem solving and fixing things and working with his hands, however, his greatest passion and calling is to work with men and make disciples for God's Kingdom.
Jimmy is originally from Centerburg, Ohio and has lived in the area the majority of his life. He now resides in Mount Vernon with his wife, Molly, and son, Jay.
Patty Miller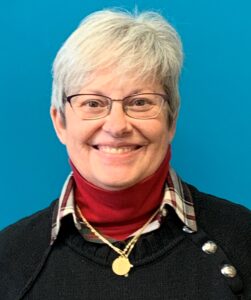 Patty Miller has joined TouchPointe staff as our Administrative Assistant.  Patty is a retired educator.  She and her husband, Stan live in Fredericktown. They have two grown children, daughter, Shannon and her husband Anthony, who live in Texas, and son Jonathan, who lives in Flat Rock, Ohio.  Jonathan was born with Angelman's Syndrome and is blessed to live at and be supported by Flat Rock Homes and Care Center.  Patty and Stan are members of NewLife Community Church in Fredericktown, where Stan is a member of the Worship Ministry.  Patty is excited to join the TouchPointe staff and serve leaders, advocates, volunteers and neighbors.
Dale & Janet Anthony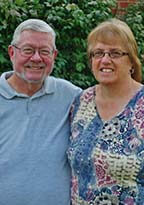 Dale and Janet have been surrounded by children in one way or another for over 35 years…and enjoyed it. They added to their own three biological children by adopting two out of foster care. As therapeutic foster parents, they parented 27 children over a period of 6 years, receiving training for severe behavior and anger management, dealing with learning disabilities and helping kids and families work on their relationships. Janet served as children's director at her church for 10 years and currently works with KidZ at Heart International, teaching leaders how to effectively teach kids according to their developmental skills and their learning styles. Dale teaches elementary children at church, has worked as a school aide and currently works at Mount Vernon Developmental Center. Their free time is spent enjoying their eight grandchildren who give them more opportunities to keep their parenting skills sharp.
Dan & Barb Humphrey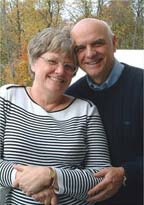 Dan & Barb have been married for fifty years and have a passion for helping couples have a meaningful relationship together. They have taught several marriage classes, worked with engaged couples, and have coached couples who have gone through a crisis in their relationship. They have three children, all married, and they enjoy their eleven grandchildren. Over the years, Barb & Dan have participated in World Wide Marriage Encounter, a variety of marriage retreats and conferences, and are trained as Prepare/Enrich facilitators. Barb has had extensive training in Marriage and Family relations through the American Association of Christian Counselors and has a diploma in Biblical Lay Counseling. They are marriage coaches and not professional marriage counselors or therapists.
Ron Cochran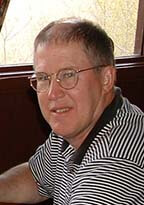 Ron graduated from OSU in 1970 with a BS in Civil Engineering and spent his whole career in the construction industry. He retired from Kokosing Construction Company in 2014 after 37 years of service there. Ron is married to Viki Cochran, and they have two married children and 10 grandchildren. He is a member at NewLife Community Church in Fredericktown where he shares in the teaching of the Adult Bible Fellowship class. Ron has been actively involved in the ministry of church planting and the training of pastors in Russia and the former Soviet bloc countries since 1993. His role with TouchPointe is Workforce Development Coordinator with the KnoxWorks program. He makes personal contact with potential "Core Employers." These are employers who understand the philosophy of KnoxWorks and are willing to hire KW graduates.
Tim & Pam Hughes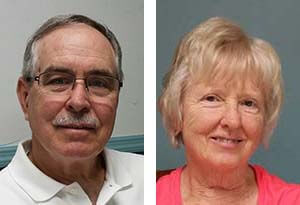 The Relational Healing materials are best shared one-on-one with a trained volunteer, but TouchPointe also works with the Knox County Common Pleas Court to offer the classes to some of the men and women on probation. The class is called "Get on Track."
Tim and Pam Hughes have taken the lead responsibility of working with men and women at the Alpha & Omega House, teaching the materials in small group settings. The AO House is the Common Pleas Court's Adult Probation Department and a variety of classes are offered to men and women in lieu of serving time in prison for lower level felonies. There are separate classes for men and women.