Relational Healing
The Relational Healing resources are from the Bethesda Family Services Foundation in Lewisburg, PA. The material used by TouchPointe has been adapted from the materials written by Dominic P. Herbst. The individual is asked to complete the Relational Healing Journal as they cover the material with a TouchPointe volunteer. This program is typically one-on-one or with a very small group of men or small group of women. It is usually about eight 1-½ hour sessions over a two to three month period.
This is not a substitute for professional counseling. TouchPointe volunteers will often make referrals to licensed counselors or therapists.
Please contact us for more information.
Tim & Pam Hughes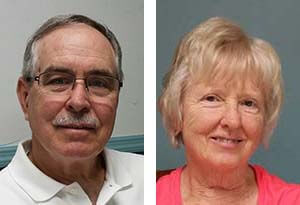 The Relational Healing materials are best shared one-on-one with a trained volunteer, but TouchPointe also works with the Knox County Common Pleas Court to offer the classes to some of the men and women on probation. The class is called "Get on Track."
Tim and Pam Hughes have taken the lead responsibility of working with men and women at the Alpha & Omega House, teaching the materials in small group settings. The AO House is the Common Pleas Court's Adult Probation Department and a variety of classes are offered to men and women in lieu of serving time in prison for lower level felonies. There are separate classes for men and women.